Medicare Coverage for Chronic Obstructive Pulmonary Disease (COPD)
Original Medicare covers most COPD treatments by 80%. This Medicare coverage includes pulmonary rehabilitation and oxygen therapy. Medicare Part D and some Medicare Advantage plans cover COPD medications and bronchodilator inhalers.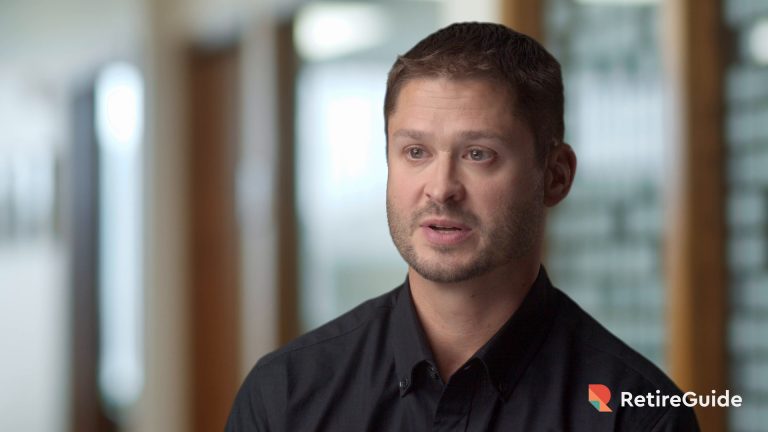 Written by

Rachel Christian

Rachel Christian

Financial Writer and Certified Educator in Personal Finance

Rachel Christian is a writer and researcher for RetireGuide. She covers annuities, Medicare, life insurance and other important retirement topics. Rachel is a member of the Association for Financial Counseling & Planning Education.

Read More

Edited By

Matt Mauney

Matt Mauney

Financial Editor

Matt Mauney is an award-winning journalist, editor, writer and content strategist with more than 15 years of professional experience working for nationally recognized newspapers and digital brands. He has contributed content for ChicagoTribune.com, LATimes.com, The Hill and the American Cancer Society, and he was part of the Orlando Sentinel digital staff that was named a Pulitzer Prize finalist in 2017.

Read More

Published: April 20, 2021
Updated: January 17, 2023
5 min read time
This page features 7 Cited Research Articles
What Does Medicare Cover for COPD?
There are many treatment options for COPD, including medication, pulmonary rehabilitation and supplemental oxygen.
Medicare Part B generally covers 80% of all approved costs for services and oxygen.
How much you pay for your medications, including inhalers, depends on your specific Medicare drug plan.
Oxygen Therapy Under Medicare
Medicare Part B covers oxygen therapy if you meet certain conditions.
If you have severe COPD and low levels of oxygen in your blood, oxygen therapy can make it easier to breathe.
For this treatment, oxygen is delivered through nasal prongs or a mask. Oxygen therapy may be needed infrequently or constantly.
To receive Medicare coverage of oxygen therapy, you must meet all the following criteria:
Your doctor says you have a severe lung disease or you're not getting enough oxygen.
Your health might improve with oxygen therapy.
Other alternative measures haven't worked.
Your arterial blood gas level falls within a certain range.
Medicare helps pay for the rental of oxygen equipment as durable medical equipment, or DME, along with related supplies.
Medicare will only pay for oxygen therapy provided by a contracted DME supplier.
You will owe a 20% coinsurance payment for the Medicare-approved cost, and the Part B deductible applies.
If you're approved for home-use oxygen through Medicare, you'll rent your equipment from a supplier for 36 months.
After that, your supplier must provide you with the equipment and supplies for up to an additional 24 months.
Your monthly payments to the supplier cover the cost of any routine maintenance, servicing or repairs your equipment may need. The payments also cover replacement supplies such as tubing and mouthpieces.
Did You Know?
If you already own your oxygen equipment, Medicare will pay for 80% of approved costs for oxygen contents, delivery and supplies.
It's important to note that the DME supplier owns the equipment during the entire five-year period.
If you still need oxygen after five years, your supplier is no longer required to continue providing your oxygen or equipment.
At that point, you can choose to get replacement equipment from any supplier.
COPD Medications and Bronchodilator Inhalers Under Medicare
Some inhalers used to treat COPD can be costly, even on Medicare. According to a 2017 report by NPR, inhalers like Spiriva (tiotropium bromide) account for billions in Medicare spending each year.
A research letter published in JAMA that same year found that Medicare Part D beneficiaries who used multiple inhalers each month were spending as much as $2,800 in out-of-pocket costs annually.
Bronchodilators relax the muscles around your airways, making it easier to breathe. Most bronchodilators are taken using an inhaler.
Your doctor may prescribe short-acting or long-acting bronchodilators. If your condition is severe, your doctor may also prescribe an inhaled steroid to help reduce airway inflammation.
Tip
You can compare Medicare Part D and Medicare Advantage plans by using the online
Medicare Plan Finder
tool.
The high cost of inhalers can be attributed to the fact that there are no generic versions of name-brand inhalers like Spiriva. According to GoodRx, 65% of Medicare Part D prescription drug plans and Medicare Advantage plans cover Spiriva, while just 45% of plans cover Advair (fluticasone propionate and salmeterol).
If you have trouble paying for your COPD medications, see if you qualify for a Medicare savings program.
You can also ask your doctor for free samples or find out if you're eligible for patient financial assistance programs offered by the drug manufacturer.
There are medications other than inhalers that your doctor may prescribe to treat COPD.
Other COPD Medications
Mucolytics

Mucolytics are oral medications that loosen mucus inside your lungs, making it easier to cough up. Examples include erdosteine, carbocysteine and N-acetylcysteine.

Antibiotics

If you have frequent COPD flare-ups, your doctor may prescribe azithromycin (Zithromax) or erythromycin (Ery).

Corticosteroid

Medications like prednisone (Sterapred, Deltasone) can treat inflammation in the lungs.
Copayment amounts for medications depend on your specific Part D or Medicare Advantage plan.
Lists known as formularies group medications into different pricing tiers. Brand-name drugs have higher copays than generic drugs.
Formularies and copays can change every year, so shopping around and comparing plans may help you save money.
Pulmonary Rehabilitation Under Medicare
Medicare provides coverage for a comprehensive pulmonary rehabilitation program if you have moderate to very severe COPD.
Pulmonary rehabilitation is designed to reduce your symptoms and optimize your daily function. It involves a structured program of exercise, education and peer support.
Pulmonary rehabilitation programs include the following components:
Physician-prescribed exercise, including some aerobic exercise.
An individualized treatment plan.
Personalized education or training tailored to your treatment goals, including information on respiratory problem management.
Brief smoking cessation counseling, if appropriate.
Psychosocial assessment.
The rehabilitation program may take place at a doctor's office or a hospital outpatient setting that offers pulmonary rehabilitation programs.
You will need to get a referral from the doctor treating your COPD before you can start rehabilitation.
You'll pay 20% of the Medicare-approved cost for the program if you receive this service in a doctor's office.
If you undergo the program in a hospital outpatient setting, you may also owe the hospital a copayment for each session.
The Part B deductible — $226 in 2023 — also applies.
What Is COPD?
Chronic obstructive pulmonary disease, or COPD, is a progressive inflammatory condition that makes it difficult to breathe.
Cigarette smoking is the leading cause of COPD. Most people who have this condition currently smoke or used to smoke.
However, up to 25% of COPD patients never smoked.
Long-term exposure to air pollution, chemical fumes or dust may also contribute to COPD.
Common Signs and Symptoms of COPD
Shortness of breath, especially during physical activity
Wheezing
Chest tightness
A chronic cough that may produce mucus
Frequent respiratory infections
Fatigue
Swelling in ankles, feet or legs
Unintended weight loss (in later stages)
COPD is a progressive disease that worsens over time.
Most people who have COPD also have emphysema and chronic bronchitis — but the severity of each condition can vary from person to person.
Did You Know?
COPD is the fourth leading cause of death in the United States. About 16 million Americans have been diagnosed with COPD.
While there is no cure for COPD, the condition is treatable.
With proper management, you can control your symptoms and achieve good quality of life while reducing your risk of other conditions.
Last Modified: January 17, 2023
Share This Page
7 Cited Research Articles
Who Am I Calling?
Calling this number connects you to one of our trusted partners.
If you're interested in help navigating your options, a representative will provide you with a free, no-obligation consultation.
Our partners are committed to excellent customer service. They can match you with a qualified professional for your unique objectives.
We/Our Partners do not offer every plan available in your area. Any information provided is limited to those plans offered in your area. Please contact Medicare.gov or 1-800-MEDICARE to get information on all of your options.
888-694-0290
Your web browser is no longer supported by Microsoft. Update your browser for more security, speed and compatibility.
If you need help pricing and building your medicare plan, call us at 844-572-0696