How to Prepare for Medicare Open Enrollment
Open enrollment is an important time of year for beneficiaries, giving them the chance to compare plans and make changes to their Medicare coverage. It's important to go into open enrollment with a solid understanding of your coverage needs and options to ensure that you make the right decisions for your health care. There are several steps you can take to be prepared.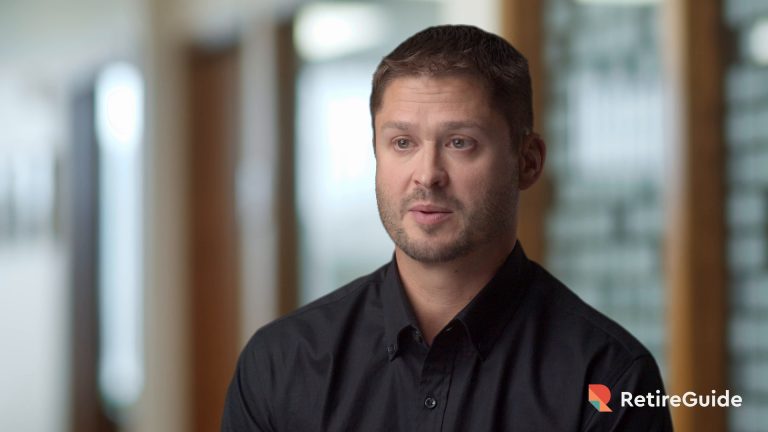 Written by

Christian Simmons

Christian Simmons

Financial Writer

Christian Simmons is a writer for RetireGuide and a member of the Association for Financial Counseling & Planning Education (AFCPE®). He covers Medicare and important retirement topics. Christian is a former winner of a Florida Society of News Editors journalism contest and has written professionally since 2016.

Read More

Edited By

Lamia Chowdhury

Lamia Chowdhury

Financial Editor

Lamia Chowdhury is a financial content editor for RetireGuide and has over three years of marketing experience in the finance industry. She has written copy for both digital and print pieces ranging from blogs, radio scripts and search ads to billboards, brochures, mailers and more.

Read More

Reviewed By

Eric Estevez

Eric Estevez

Owner of HLC Insurance Broker, LLC

Eric Estevez is a duly licensed independent insurance broker and a former financial institution auditor with more than a decade of professional experience. He has specialized in federal, state and local compliance for both large and small businesses.

Read More

Published: August 15, 2022
Updated: May 8, 2023
4 min read time
This page features 3 Cited Research Articles

What Steps Do I Need to Take to Prepare for Medicare Open Enrollment?

To be fully prepared for Medicare's open enrollment, you must be familiar with a few different areas.

You need to have a solid understanding of the basics of Medicare and how it works. You'll also need to know the exact dates of the open enrollment period and when you can make what changes to your coverage.

Lastly, you will need to understand the different options that you have and how they work to provide you with the coverage that you need.

Step 1: Understand the Basics of How Medicare Works Before You Enroll

If this is your first open enrollment since enrolling in Medicare, then it is important for you to understand the basics of how Medicare works.

The best way to begin is by familiarizing yourself with the options that you will have to choose from during open enrollment.

Original Medicare is provided by the federal government and is made up of Parts A and B. Medicare Advantage is provided by private insurance companies and includes everything covered in Original Medicare, with some plans often including additional benefits or coverage.

You can also consider buying a standalone Part D prescription drug plan or switching to a different plan if you already have one.

Having a sense of your options and how they work together can help you prepare to make the most of open enrollment.

You should also familiarize yourself with the costs of your current plan and Original Medicare so that you have a baseline of which options make sense for you.

Don't Leave Your Health to Chance

Find a local Medicare plan that fits your needs by connecting with a licensed GoHealth insurance agent.

Step 2: Know the Exact Dates When You Can Make Changes to Your Coverage

In order to make changes to your Medicare coverage and find the right plan, you will need to understand when you are eligible to do so.

According to the U.S. Centers for Medicare and Medicaid Services, the open enrollment period begins on Oct. 15 and lasts through Dec. 7. You can make changes during this period that include switching from Original Medicare to Medicare Advantage or vice versa, as well as purchasing or switching Part D coverage.

Any coverage changes that you opt to make will take effect at the start of the new year.

If you already have Medicare Advantage, then you have an additional window to make changes after the open enrollment period ends. The Medicare Advantage open enrollment period lasts from Jan. 1 to March 31 and gives you the chance to switch between Medicare Advantage plans or switch back to Original Medicare.

That period is only open to beneficiaries already enrolled in a Medicare Advantage plan.

Did You Know?

The Medicare Open Enrollment Period begins on Oct. 15 and lasts through Dec. 7.

Step 3: Consider Supplementing Your Original Medicare Plan if You Have Coverage Gaps

Even if you are happy with your existing Original Medicare coverage, it may make sense to use open enrollment to at least research the options available to you in case there is a better plan.

If you are happy with Original Medicare but also need drug coverage, then you can look into adding a Part D plan. These private plans can be purchased as standalone options and will cover prescription drugs.

Outside of open enrollment, another option if you are struggling with cost of care and need supplemental insurance is Medigap. However, Medigap policies come with their own open enrollment period, and it may be difficult to get a plan outside of that window since you can be denied if you don't enroll when first eligible.

Your Medigap open enrollment period starts the first month that you have Part B and are 65 or older and lasts for six months.

Step 4: Compare Plan Options

Once you are informed and ready to compare your plan options, there are several different categories to look at.

What to Look at When Comparing Medicare Plans

Cost (premiums, deductibles, etc.)
Coverage
Network or location
Your specific health needs

Comparing cost – from premiums and deductibles to how different services are covered – is key. When comparing Medicare Advantage plans, you should also look at differences in coverage and what benefits are included.

For example, many Medicare Advantage plans include prescription drug coverage. Medicare Advantage plans are offered regionally, so it can be helpful to look at the options available in your area to compare to your current coverage.

You should also be aware of any specific issues or health needs you have when comparing plans. You may find that there is a private plan with coverage that caters to your specific issue, or you may find it makes the most financial sense to stick with Original Medicare.

Last Modified: May 8, 2023

Share This Page
Who Am I Calling?
Calling this number connects you to one of our trusted partners.
If you're interested in help navigating your options, a representative will provide you with a free, no-obligation consultation.
Our partners are committed to excellent customer service. They can match you with a qualified professional for your unique objectives.
We/Our Partners do not offer every plan available in your area. Any information provided is limited to those plans offered in your area. Please contact Medicare.gov or 1-800-MEDICARE to get information on all of your options.
888-694-0290
Your web browser is no longer supported by Microsoft. Update your browser for more security, speed and compatibility.
If you need help pricing and building your medicare plan, call us at 844-572-0696