AIG Life Insurance
American International Group (AIG) is a global insurance organization that offers many types of life insurance products such as term, whole, universal and more. It is one of the largest life insurance companies in the U.S. and offers various policies to fit certain needs, including some that don't require a medical exam.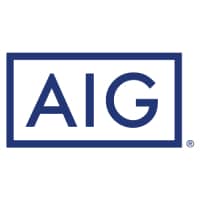 Written by

Lindsey Crossmier

Lindsey Crossmier

Financial Writer

Lindsey Crossmier is an accomplished writer with experience working for The Florida Review and Bookstar PR. As a financial writer, she covers Medicare, life insurance and dental insurance topics for RetireGuide. Research-based data drives her work.

Read More

Edited By

Lamia Chowdhury

Lamia Chowdhury

Financial Editor

Lamia Chowdhury is a financial content editor for RetireGuide and has over three years of marketing experience in the finance industry. She has written copy for both digital and print pieces ranging from blogs, radio scripts and search ads to billboards, brochures, mailers and more.

Read More

Financially Reviewed By

Eric Estevez

Eric Estevez

Owner of HLC Insurance Broker, LLC

Eric Estevez is a duly licensed independent insurance broker and a former financial institution auditor with more than a decade of professional experience. He has specialized in federal, state and local compliance for both large and small businesses.

Read More

Published: March 29, 2022
Updated: January 10, 2023
6 min read time
This page features 11 Cited Research Articles

About AIG Life Insurance

American International Group, also known as AIG, was founded in 1919 and has become a leading global insurance organization. In 2001, AIG acquired American General Life (AGM). Today, AIG serves over 88 million customers and offers products such as property casualty insurance, life insurance, retirement solutions and other financial services.

AIG Direct is a subsidiary of AIG that focuses primarily on their flexible life insurance options. AIG's life insurance products include term life, universal life and guaranteed issue whole life insurance policies. Each policy has different benefits, with term life being one of the cheapest options. Riders are also available to add onto most policies for additional coverage

AIG life insurance can supplement a retirement fund or help cover expenses like funeral costs, credit card debt, housing, college education and medical bills.

How do I contact AIG life insurance?

Call +1 (800) 254-4933 to connect with a representative.

Types of AIG Life Insurance Products

Every AIG policy varies, so it's best to consider factors like rates and how long you want your insurance policy to last.

Factors to consider while choosing a life insurance policy:

Sex
Age
Health and medical history
Budget
Duration of need

AIG's term life insurance gives you coverage for a specific amount of time, typically ranging from 10 to 30 years and increasing in five-year increments. You also get to choose the amount for your death benefit.

While other life insurance companies may have five different term durations available, AIG term life insurance policies have 18 term durations available. The flexibility and affordability of AIG's term life insurance makes it a popular option.

Benefits:

Cheaper than most policies
Tax benefits
Customizable coverage
Premium rate stays fixed during the term
Beneficiaries receive death benefit if you pass during the term
Can be renewable

Guaranteed Issue Whole Life Insurance

AIG's guaranteed issue whole life insurance, also known as guaranteed acceptance whole life insurance, is a life-long insurance specifically for Americans that are 50 to 80 years old. There is no medical exam or questionnaire required and acceptance is guaranteed if you are within the age range. Living benefits are included, meaning if you have a chronic or terminal illness, you can access your benefits to help cover costs.

Benefits:

Lasts your entire lifetime
No medical exam
Premium rate stays fixed
Living benefits
Pays death benefit up to $25,000

Quality of Life Plans

You can choose AIG's quality of life (QoL) as a policy on its own with living benefits or as a rider to a term or universal life policy. Quality of life plans can last a lifetime or a term, depending on what best suits your needs. If you have a chronic or critical illness with this policy, you also have living benefits. This means, you can receive cash benefits from your policy to pay for your treatments.

Benefits:

Option to last a lifetime or a term
Living benefits
Flexible as rider add-on or a policy on its own
Inexpensive compared to other policies

Universal Life Policies

AIG's universal life policies offer life-long flexible policies that are tax deferred. You can raise or lower your benefit amount and premiums based on your lifestyle needs. These changes must be approved by AIG. A universal life policy also earns interest, giving you additional cash value.

Benefits:

Lasts your entire lifetime
Flexible premium payments and death benefit amount
Tax benefits
Cash value

AIG offers six life insurance riders you can add to your policy for extra coverage — accelerated death benefit, accidental death benefit, child, spouse, guaranteed insurability and waiver-of-premium riders.

Each of AIG's riders can help you tailor your benefits to best suit your lifestyle. For example, if you partake in a dangerous sport that can adjust your premium rates, like rock climbing, the accidental death benefit could be a good add on. The accidental death benefit rider gives up to $250,000 of benefits on top of your death benefit.

Your premiums will likely increase if you choose to add a rider to your life insurance policy.

Average Cost of AIG Life Insurance

Your costs for AIG life insurance depend on your age, alcohol and drug use, driving record, location, dangerous hobbies, overall health and sex. Smoking is one of the biggest factors, capable of doubling, or even tripling your premium rates.

The younger you are, the cheaper your premiums will be. Preferred plus rates are available if you're in optimum health in your age range, offering you the lowest price.

Example of Costs for AIG Term Life Insurance, $500,000 of Coverage, Preferred Plus Rate

| | Male 40 | Female 40 | Male 50 | Female 50 |
| --- | --- | --- | --- | --- |
| 10-year term | $18.98 | $16.82 | $42.75 | $35.09 |
| 15-year term | $21.13 | $21.12 | $55.81 | $45.74 |
| 20-year term | $29.92 | $25.65 | $73.53 | $57.00 |

Source: AIG Direct

Many young individuals sign up for AIG's term life insurance policies since they don't increase premiums over time, resulting in a stream of low steady premiums for years to come.

Pros and Cons of Life Insurance From AIG

Even though AIG has been around for over 100 years, it's best to consider all pros and cons before choosing a life insurance policy.

Pros

One of the world's largest life insurance providers
Not all policies require medical exams
Many policies allow access to your death benefit while you're still alive
Flexible policy options with seven rider add-ons available
18 different term durations available
Some policies have tax benefits

Cons

Quotes not available on AIG's website, must speak to an AIG agent on the phone to receive a quote.
Rated poorly on some sites for customer service and claims department
Was involved in an accounting scandal in 2005 that cost AIG $1.6 billion in fines

If a medical exam is required for a policy, the AIG underwriting process can take several weeks. The underwriting process determines if you're eligible as well as your premium costs. If you need guaranteed coverage quickly, this could be a determining factor in choosing AIG as your life insurance since it has a policy that doesn't require a medical exam. Other life insurance companies, like Northwestern Mutual and New York Life, don't have life insurance options without a medical exam.

Average Rating of AIG

AM Best rated AIG's Financial Strength Rating of A for excellent for its strong operating performance and business profile. AIG was also rated A+ by Fitch Ratings as a reliable financial commitment in 2022. However, AIG was rated 1.02/5 on the Better Business Bureau website with multiple complaints from customers. Most were regarding slow response time and communication issues while trying to claim their benefits.

Last Modified: January 10, 2023

Share This Page

11 Cited Research Articles
Your web browser is no longer supported by Microsoft. Update your browser for more security, speed and compatibility.
If you need help pricing and building your medicare plan, call us at 844-572-0696